SWSSMB President's Report 2023
I would like to welcome everyone to the 2023 South West Slopes Stud Merino Breeders Field Day. Sixty of the top NSW Registered Merino Studs will be on display at this event, held at the Harden Showground. The event has become one of the largest gatherings of merino studs in Australia, all in one place, on the same day and all under cover! With free entry and onsite parking, every visitor on the day will receive a free copy of our full colour SWSSMB Booklet and pen.
The 2022 Field Day was one of the biggest, with all 60 Studs with top-quality displays and all were fitted under four big marquees. 2022 was one of the biggest years for commercial agricultural and merino woollen products on display during the day. As the President of the SWSSMB it was excellent to see such great interest in this day for the merino industry after a few years being impacted due to Covid 19 and the government protocol that followed.
The field day is a great opportunity for producers and interested parties to view the different genetics available to suit their merino sheep enterprise. Mingle and network with one of the biggest gatherings of like-minded breeders and get the latest information from industry specialists, all in One Spot on One-Day!
Once again, the Major Sponsor of the 2023 SWSSMB Field is Nutrien Livestock, and I, as the President, thank them for this major sponsorship roll which they have taken on board for several years. To all our secondary sponsors and supporters, thank you for your continued support and your financial backing to make SWSSMB Field Day a great event for the Merino industry.
To the Member Studs and the working Committee members thank you for continued support and helping it all come together to be such a great event each year. The work that those members put in to help this event go ahead each year is much appreciated by the chairman.
Thank you to the merino studs that continue to travel from right across the NSW state for this One-day event at the Harden Show ground its great to see their commitment to this day.
Also, on display this year will be the AWI travelling container with the latest in woollen garments on display, along with other merino industry clothing.
With all 60 studs on display, as well a large showing of industry related companies and enterprise the South West Slopes Stud Merino Breeders Field Day is a great day and not to be missed by anyone in the merino industry. We look forward to seeing you there!
Regards,
Jonathan Merriman
SWS Stud Merino Breeders President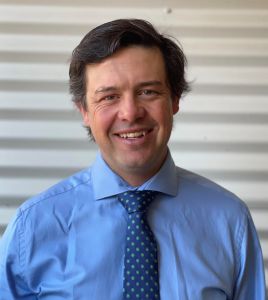 PROGRAMME
9.00am – Sheep to be penned

10.00am – Field Day starts

Merino studs on display
Wool fashions and products on display
Sheep handling equipment and software technology
Farm Machinery on display
Industry Specialists on hand providing up to date information
Judging Event: 2023 SWSSMB Pen of Three Merino Hogget Rams – Wendouree Perpetual Shield, proudly sponsored by Wendouree Merinos and Schute Bell Badgery Lumby

12.00pm

Judging of the 2023 SWS Stud Merino Breeders Ram of The Year, proudly sponsored by Bromar Engineering & Riverina Wool Testers
Announcement of winners and presentation of prizes for the Stud Competitions

4.30am – Field Day finishes
Throughout the day Stuart Hodgson, AWI Sheep Industry Specialist, will be available to discuss with Woolgrowers any matters they may wish to talk about.
LOCATION
60 Merino Studs on display and all under cover!
Tuesday 29th August 2023, commencing 10am
At Harden Showground – Corner of North and Woolrych Streets Harden NSW 2587.
Judges for the 2023 Field Day