SWSSMB President's Report 2022
My name is Jonathan Merriman from Little Range, Boorowa. As the newly elected President I would like to welcome everyone to the 2021 South West Slopes Stud Merino Breeders Field Day. We as a committee are very happy to get the go ahead for this year's field day after cancellation of the event in 2020 due to Covid 19 restrictions. In light of the ongoing situation, to gain entry to the SWSSMB Field Day on Tuesday August 31st 2021 we will require everyone to use the QR check in code in the booklet or scan in on posters that are placed around the ground. We appreciate your cooperation with this to ensure the health and safety of all and that our Covid regulations are met.
This event, held at the Harden Showgrounds is one of the largest gatherings of Merino Studs in Australia. Once again, a total of 58 NSW based merino studs will be on display. In order to display at the field day all merino studs are required to be members of the NSW Stud Merino Breeders Association. This new rule applies from 2021 onwards.
Many thanks to our sponsors that help make this day possible – the Major Sponsor being NUTRIEN AG SOLUTIONS. Nutrien Ag Solutions have been the major sponsor of the field day for the past 3 years and have just informed us of their intention to keep the major sponsor role for the next 3 years. We as the committee thank NUTRIEN AG SOLUTIONS for this wonderful ongoing commitment to the South West Slopes Stud Merino Breeders Field Day.
A big thank you to our Secretary Kylie Coddington for all of her had work! Especially in organising the masses of paperwork for this field day. It is an important role and your efficiency is highly valued. To the SWSSMB members committee thank you for the work you put in throughout the year. These members contribute their valuable time and expertise to our meetings and without them his field day would not go ahead – so thank you all from your new President Jonathan Merriman.
The South West Slopes Stud Breeders Merino Field Day is a great opportunity for producers and interested parties to view the different genetics that are available to suit their enterprises with 58 merino studs in one location and side by side in their displays. Also on display will be agricultural equipment and some industry representatives along with our impressive fashion parade which includes the AWI runway collection and other progressive and innovative wool fashion labels.
The SWSSMB Field Day is always a great day, we look forward to seeing you there.
Regards,
Jonathan Merriman
SWS Stud Merino Breeders President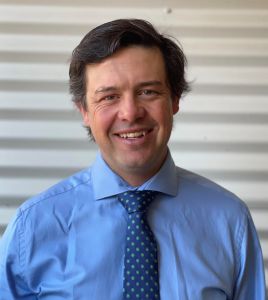 PROGRAMME
9.00am – Sheep to be penned
10.00am – Field Day starts
12.30pm – SWSSMB  Woolen Fashion Parade
4.30am – Field Day finishes
Throughout the day Stuart Hodgson, AWI Sheep Industry Specialist and Wendie Ridgely, Industry Events Manager, will be available to discuss with Woolgrowers any matters they may wish to talk about.
LOCATION
58 Merino Studs on display and all under cover!
Tuesday 30th August 2022, commencing 10am
At Harden Showground – Corner of North and Woolrych Streets Harden NSW 2587.
SWSSMB Woollen Fashion Parade
The South West Slopes Stud Merino Breeders invite you all to our fabulous Parade.
To be held on Tuesday 30th August at the Harden Murrumburrah Showground at 12.30pm during the Judging of the Ram of the year.
The Parade is a wonderful event that showcases beautiful woollen garments.
It is a stylish and fashionable parade showing the versatility and quality of wool.
The parade features:
AWI – The event will showcase Australian Wool Innovation's 'Runway 101' collection which features current season, commercially available garments from some of Australia's best known designers and retailers including Country Road, Collette Dinnigan and MJ Bale.
The SWS Fashion Parade is held amongst the judging of the sheep. The idea behind our parade is to visually show the connection between the wool on the sheep's back and what the girls are wearing. Giving a direct impact on how versatile wool can be and how many looks it can have. As Merino Breeders we are continually trying to show the public that wool can be worn all year round, from babies to the more mature adult, both male and female, for sport, leisure and formal wear. Wool is a quality fibre that is natural, sustainable, odourless, can be wash and wear and will stand the test of time!!
Judges for the 2022 Field Day