Heggaton artHouse Apartments
About Heggaton artHouse Apartments
Set in the heart of historic Murrumburrah, less than 30 minutes from Young, Heggaton artHouse Apartments offers three beautifully appointed self contained apartments.
Heggaton artHouse was built during the late 1800's and is of Victorian Architecture. It was originally built for Dr Rupert Heggaton as his doctors' surgery.
Restaurants, boutique cafes and unique retail outlets surround this accommodation outlet to add to your tourism experiences.
All apartments are luxuriously appointed with flat sceen TV's, heating & cooling.  This is Harden and Murrumburrah's only apartment style accommodation and at affordable prices.
Murrumburrah offers fabulous eateries, galleries, unique boutique retail outlets and old world charm and vintage experiences.
Unique features of each apartment:-
1 bedroom apartments with  King beds that give you a beautiful restful sleep
Each apartment features a gorgeous bathroom
Brand new kitchens
Reverse Cycle cooling and heating
HD Wide Screen  TV's
Free WiFi
Perfect for business people, couples, wedding parties and families
Enjoy the gardens at the rear with beautiful artwork
For more information about Heggaton artHouse Apartments, or to make a booking, contact Karen Kemp or Michael Tobin by either:
Mobile:  0407 681 915
Address: 343 Albury Street, Murrumburrah  NSW  2587
Email: heggatonapartments@gmail.com
Website: www.heggatonapartments.com.au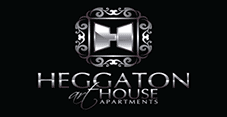 People come to St Clement's Retreat and Conference Centre, Galong, for many reasons.
Whoever they are and wherever they are from, they find at St Clement's a place of hospitality, and a source of grace and hope that gives strength to their lives.
The Redemptorist community and its team of co-workers are a beacon of hope in a rural community that often feels isolated by government, business and church.
This stems from St Clement's itself being exposed to the same fundamental concerns and issues that rural people face in their daily lives; extremes of climate, the increasing hardship of a global economy that squeezes primary industries and commodity prices, forced migration to cities for work and education, diminishing medical services and, at times, poor communications.
The historic property on which St Clement's stands passed into the care of the Redemptorist Fathers in 1918 when they founded a monastery and boys' college. After the college closed in the 1970s, a retreat house took its place.
Today, the Redemptorists offer hospitality to a wide clientele – from those seeking spiritual renewal to others with interests as diverse as the environment, education, history, writing, embroidery, art and music. Special events such as operatic performances and historical events are part of the cultural life of the centre. Some visitors come for a day, but many stay longer to enjoy the ambiance and solitude.
Guided tours of the monastery and homestead precinct are available along with generous country-style morning and afternoon teas, lunches and dinners served in the dining room or by special arrangement in Galong House (c1850). There are extensive grounds and a nearby historic cemetery to explore. The surrounding district offers much for tourists, including quality restaurants and wineries, an abundance of fruit from local orchards, art and craft and delightful rural vistas.
The centre is ideal for groups seeking conference and workshop facilities with a difference and a variety of accommodation and meal packages are available for more than 100 people at a time.
Nutritious country-style meals are prepared in the kitchen and are a feature of the hospitality offered at St Clement's.
A spacious and well-lit conference room seats up to 100 people theatre style. There are several other spaces available for smaller groups to gather indoors as well as on verandahs and in the beautiful landscaped grounds.
For more information about St Clement's, or to make a booking, contact Sue or Liz by either:
Phone: 02 6380 5222
Email: info@stclement.com.au
Website: www.stclement.com.au