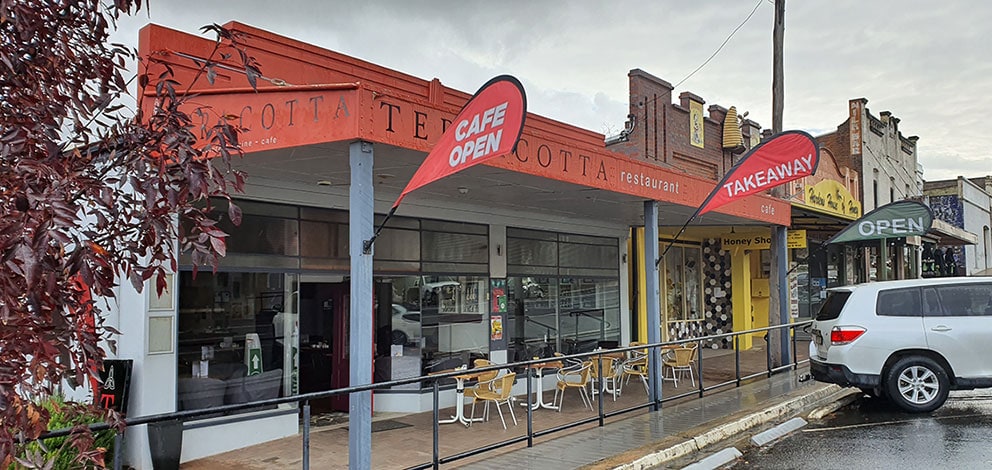 The Terracotta Restaurant hosts the Monday Evening Meal
Monday Evening Meal 28th August 2023 will be available for purchase at The Terracotta Restaurant Murrumburrah.
Open exclusively to Member & Guest Studs, Sponsors, Commercial Exhibitors and Market Stallholders. The kitchen will be open from 6.30pm till 8pm.
Bookings are essential and must be made directly to SWSSMB Secretary, Kylie Coddington via email swsmerinobreeders@gmail.com by no later than Friday 25th August. Walk-ins will not be accepted.
The Terracotta Restaurant is an Irish style and fully licensed restaurant located at 326 Albury Street, hosted by Michael & Ann Burns. Come and join us for a great meal and great company! Hope to see you there!
Like us on Facebook